APT is Florida's premiere source for CNC machines, industrial supplies, parts, and services.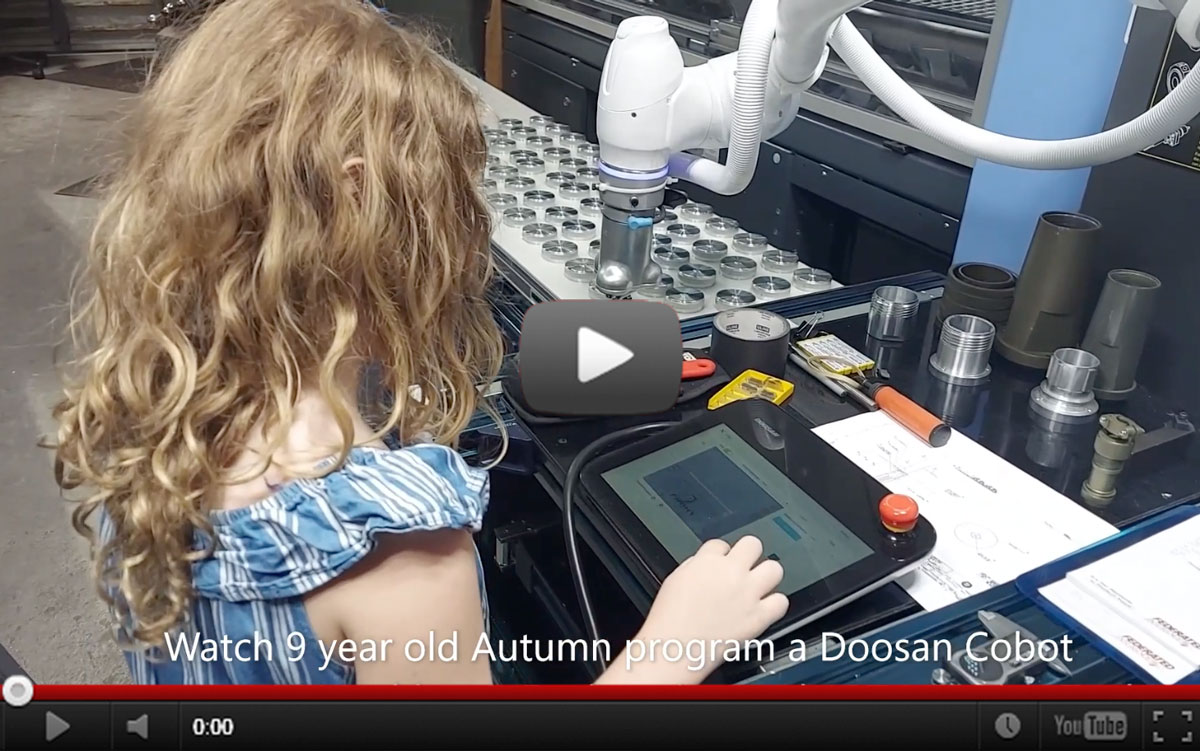 Doosan Cobot's are so easy to program even a 9 year old can do it! APT Customer MK Machine & Engineering was setting up their new turnkey lights out Doosan Cobot Cell and Doosan PUMA2600 SYB II operation, when this youngster's fascination with the robot couldn't be held back any longer!...
APT and sister company Syracuse Supply are highlighting customer machine shops and the innovative side-projects that they have created over the years. In episode #1, Pete Szulc from Casey Machine Company, discusses three hobby components developed in his shop. These include a muzzleloader bullet...